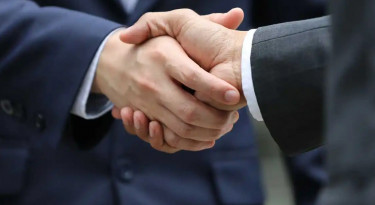 Att. Ahu Pamukkale, one of the founding partners of Günbay Kural Abbasoğlu Law Firm, has been entitled to act as a mediator as registered under the Ministry of Justice following completion of mediation training and accomplishment of written and practice (oral) exam held by the Ministry of Justice.
Mediation is one of the alternative dispute resolution methods where, due to a dispute, the parties may apply before filing a lawsuit or during the lawsuit. The parties of a dispute may voluntarily start, continue, conclude or withdraw the mediation process for civil law disputes including those with foreign elements, as regards to matters that are at the parties' disposal. However, the Law On Labour Courts which is expected to enter into force soon shall bring obligation to apply for mediation process for all lawsuits to be filed with respect to employment receivables and reinstatement to work based on individual or collective labour agreements before filing such lawsuit before authorised local labour courts.
We would like to indicate that, it is beneficial that the companies shall be represented by attorneys who have knowledge of rights and authorities of a mediator and basic principles of mediation in order to reach for equitable agreements and/or not to lose any right in cases where the parties of a dispute apply for either discretionary or mandatory mediation.
Although we will not be able to give services to our current clients as a mediator during their disputes due to ethic rules of mediation, we underline that we will be providing legal services as lawyers having deep knowledge on how to start, continue and conclude or waive– where necessary – the mediation process in a best way.
We would be more than happy to provide mediation services as a mediator during the negotiations of discretionary or mandatory mediation processes for disputes of legal entities and/or real persons that are not our clients at the moment, provided that the counter party/parties of the dispute also agrees/agree such mediation process to be followed by us.